How will the Gazoop GPS Dispatch System benefit us?
With our services in place, you will be able to use the latest in GPS technology to monitor and expand your business in ways that effortlessly save time and money. Take a look at the many ways our exclusive GPS dispatch system can help your business on multiple levels: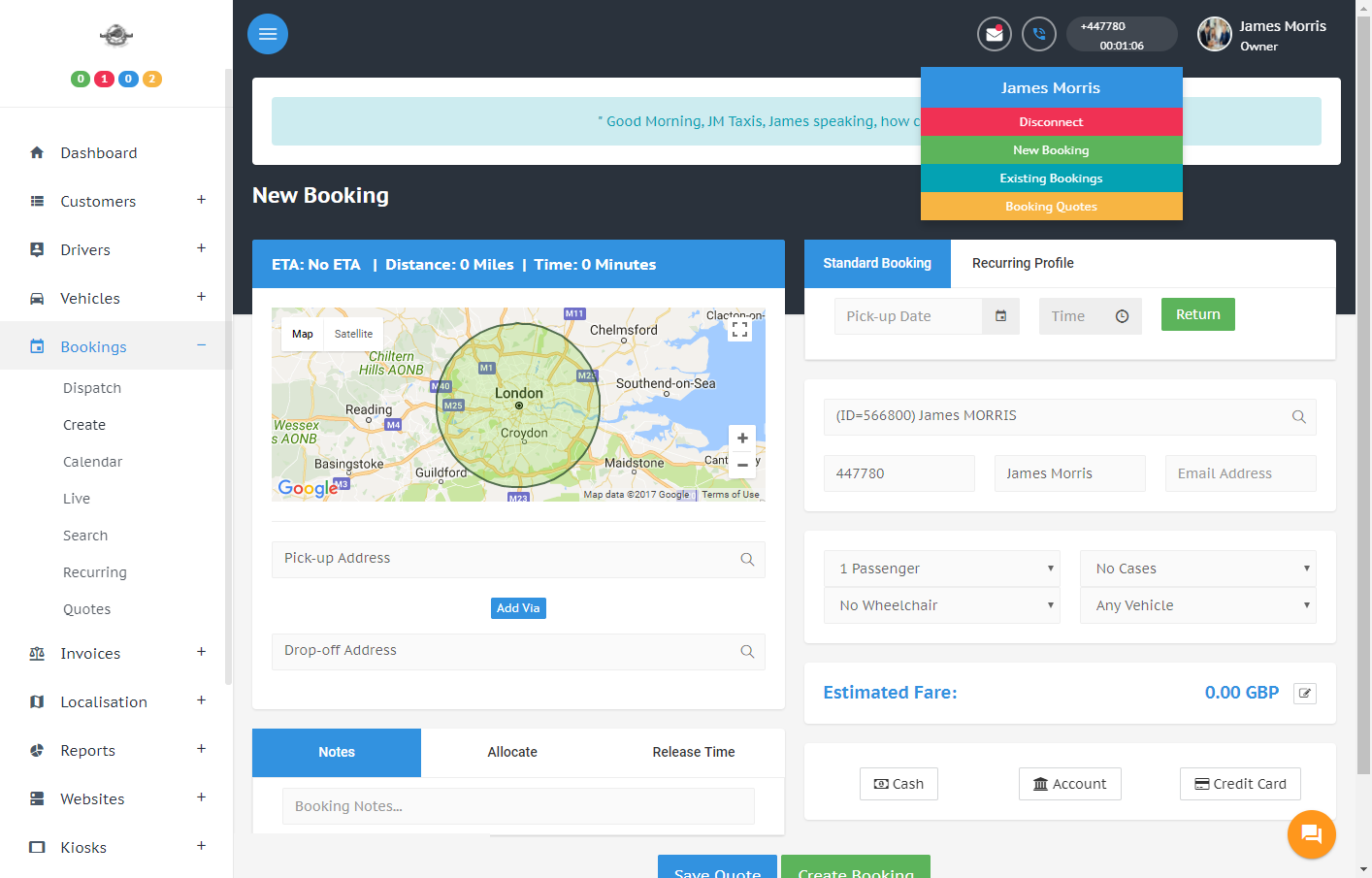 For Clients
Booking Map: Scheduling is easier than ever before with a map that allows users to select destinations in advance without knowing the exact address. They will even be able to see their driver on the map in real time, virtually eliminating "where's-my-driver" calls.
Automatic Route Calculations: Gazoop fully integrates with Google Maps to provide the most accurate distances and times of arrival. With Gazoop, customers will know exactly how far they are traveling and when they can expect their driver to pick them up.
Instant Quote Generation: This same technology is what immediately gives customers a price that is based on the overall distance as well as pick-up, per-mile, and per-minute fees that you easily control. With our automatic quoting feature, there will be no absolutely no confusion on the price - just a smooth ride for all.
For Drivers
Seamless Job Integration: Our computerized algorithms intelligently assign jobs to the nearest driver based on their GPS coordinates - and other crucial information - so that customers will never be kept waiting for too long.
Real-Time Directions: In addition to step-by-step navigational instructions, drivers will be able to see each other on a live map in real time for easy coordination.
Foursquare and Google Support: Full Google Maps, Google Places, and Foursquare compatibility means that your drivers will have instant access a large database of points of interest across the world, including airports and regional bases.
Last Known Addresses The live map automatically saves up to 25 previously visited locations so that popular hotspots can be easily retrieved without any delay.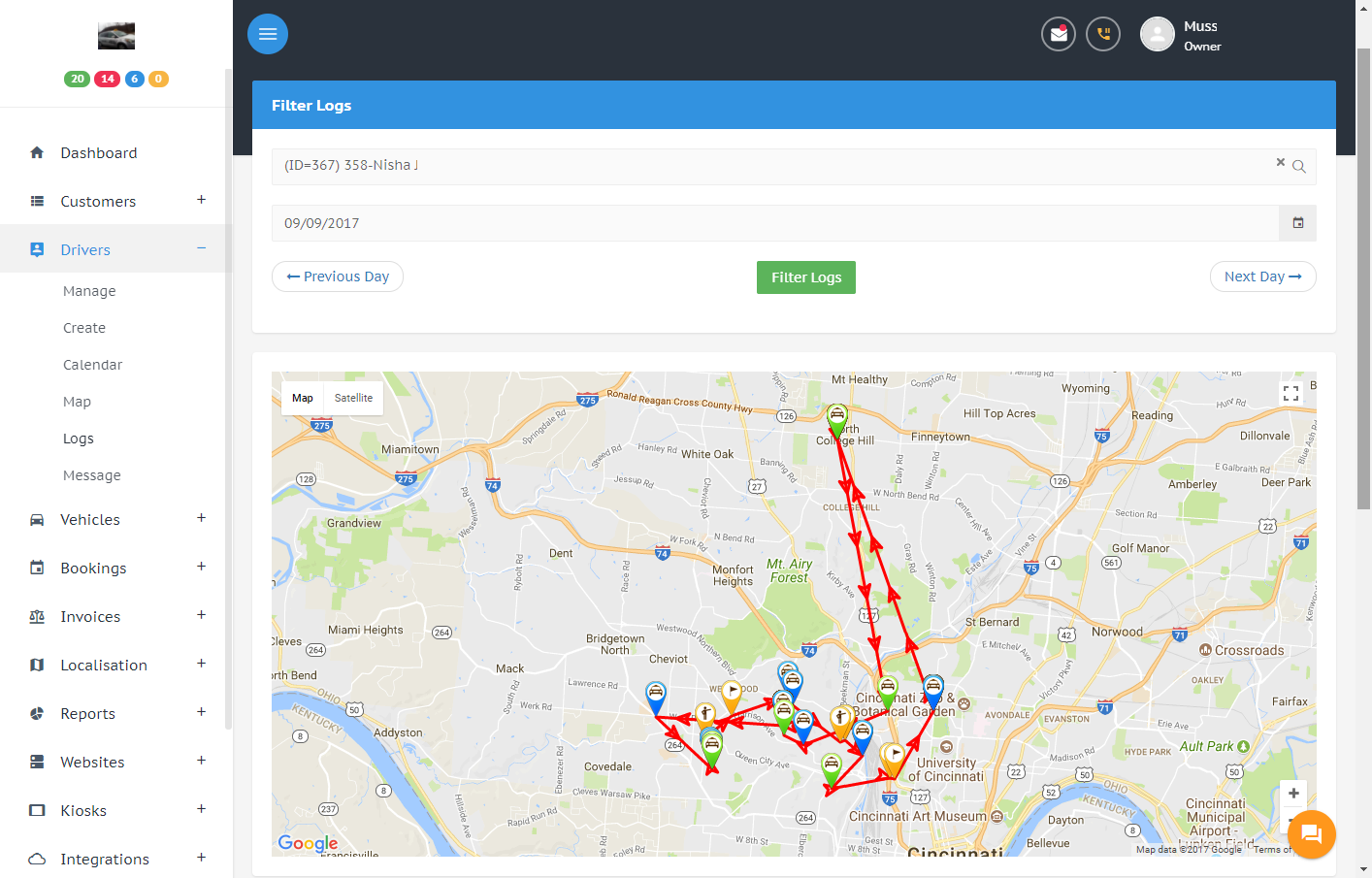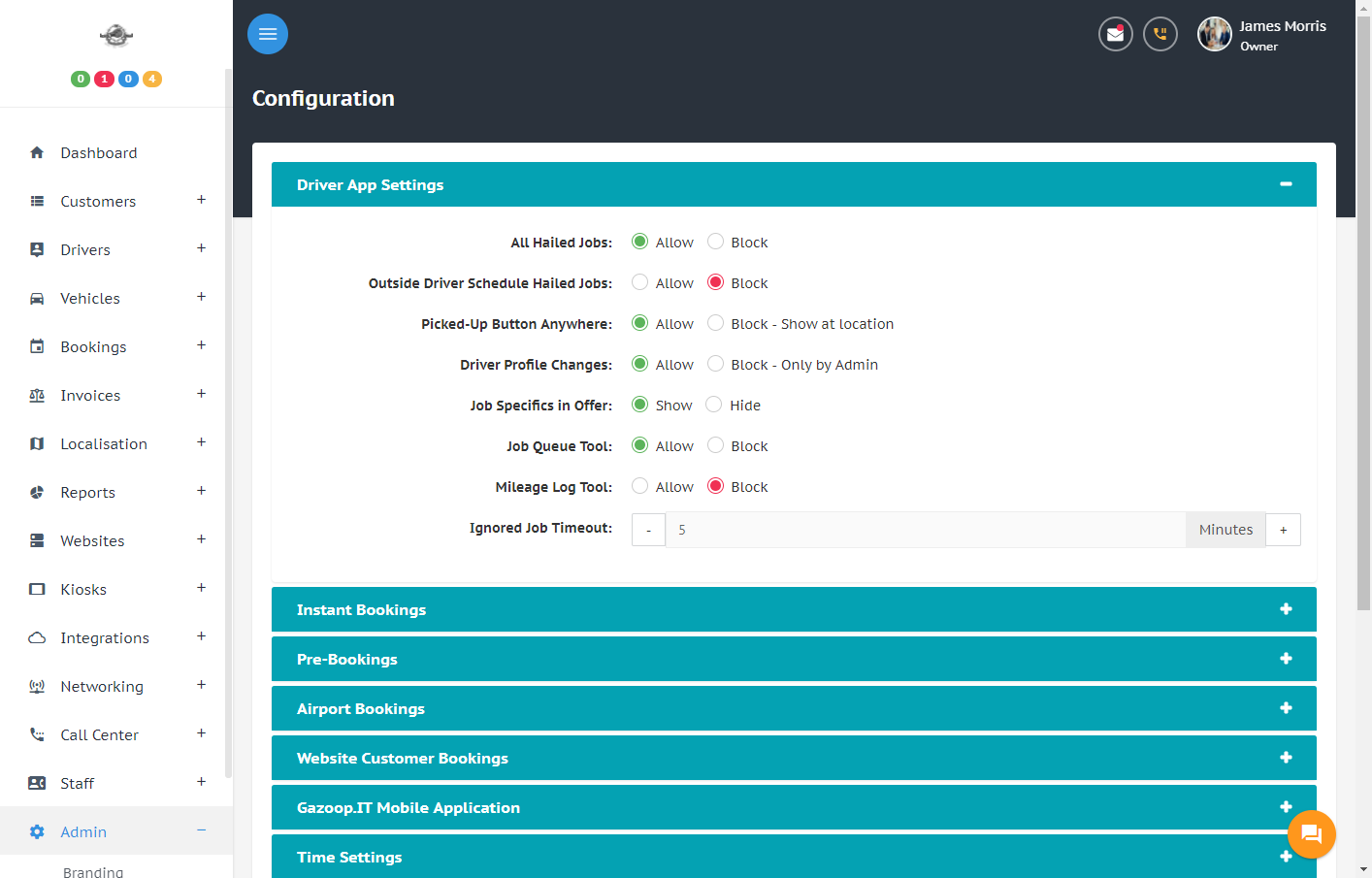 For You, the Owner
Real-time Tracking: Whether your company has a local presence or international, you will finally be able to see the booking statuses at any time by audit tracking.
GSP Logging: If you are too busy to keep track of your drivers in real time, fear not. All of your drivers' actions will be conveniently recorded in a daily log for future reference.
Live Zone-to-Zone Coverage: With our GPS dispatch system, not only will you be able to create hundreds of zones as you see fit, but you will also be able to set additional rules and rates for each zone that will be automatically adjusted when giving customer quotes.
Advanced Coverage Radius Options: By setting a main address and selecting an outward radius, you'll be able to set the exact number of miles that your business covers.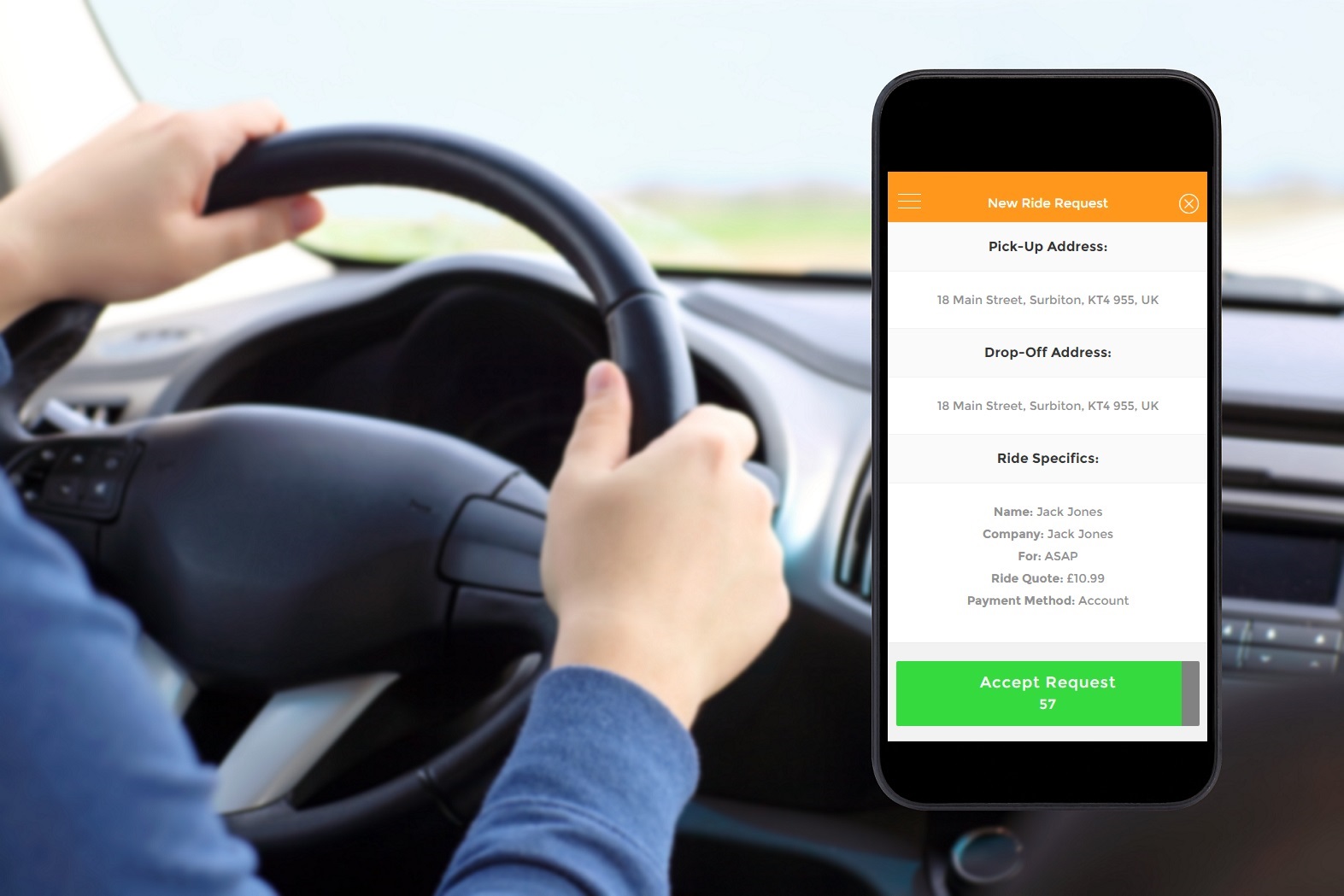 How Can a Gazoop GPS Dispatch System Help My Business?
The transportation industry can be fickle at times, but with our GPS dispatch system, absolutely nothing is left to chance. From company dispatchers to the drivers themselves, we have designed this system to make everyone's job easier and more efficient - especially yours!

Keeping tabs on multiple drivers across different locations at once lets you effectively appraise your employees and keeps your business running smoothly. You'll be able to investigate complaints and reward good behavior with ease. In addition, automatically selecting the nearest available vehicle for jobs saves you big on fuel costs, and also eliminates the age-old problem of "friendly competition" between drivers.

Your customers, on the other hand, will benefit greatly by a convenient user interface that guides them through every step of the booking process and uses GPS technology to let them know exactly when they will be picked up (along with how much they must pay). Different zones rates, getting lost, and other common points of frustration are all gone - all thanks to the right GPS dispatch system.
Get Started Free
World Leaders in GPS Dispatch System Technology
As a leading authority in GPS technology, Gazoop is trusted by many companies throughout the world - and we want to add yours! We know exactly how to fully harness GPS capabilities in ways that will make you and your customers grateful to become a member of the Gazoop community, so if your fleet is lacking in modern equipment and you are ready to do something about it, don't let yourself fall wayside to the competition.

Instead, turn to Gazoop and receive an all-in-one GPS dispatch system that will instantly transform your fleet into a well-coordinated team. Check out our pricing plans and sign up for the best one for you!