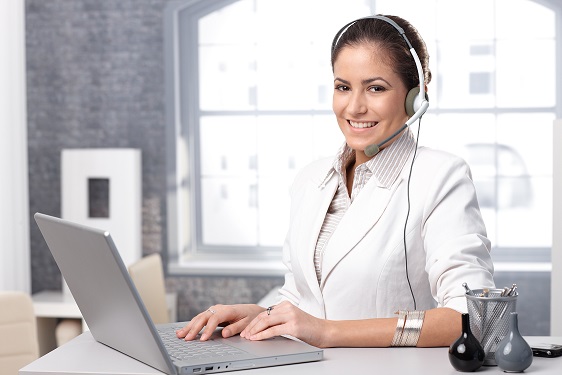 What is Gazoop Dispatch Call Answering?
When it comes to handling a taxi call, answering quickly and efficiently is a must for any dispatch. Call answering for taxis, unfortunately, can become a complicated mess due to payroll limitations, employee callouts, equipment malfunctions, and other unforeseeable reasons that can oftentimes leave your company unable to pick up the phone. So what is your overwhelmed taxi call answering team to do if and when they encounter these common problems?

The answer is simple... they call on our Gazoop Call Answering Service, the way to get 24/7 dispatch call answering for taxis!
Read our FAQ's
Create an Account
.
How Does Gazoop's Taxi Call Answering Services Work?
Our deluxe call center services are available at any time at the flick of a switch. You can use our 24/7 global queue as a backup for the next time an employee calls out, when your equipment isn't working, when it's after-hours, or simply as a way to handle overflow without sacrificing any business, these remote workers are available to temporarily assist or even take charge.

The Gazoop Virtual Call Center matches your incoming calls with those staff that you hire and can audit and monitor them at any location. You can even hire those nearby to your location, this way, all accents, mannerisms, and other regional customs are exactly as they should be to your customers - nothing seems out of place, and they won't know a thing!
View Pricing Options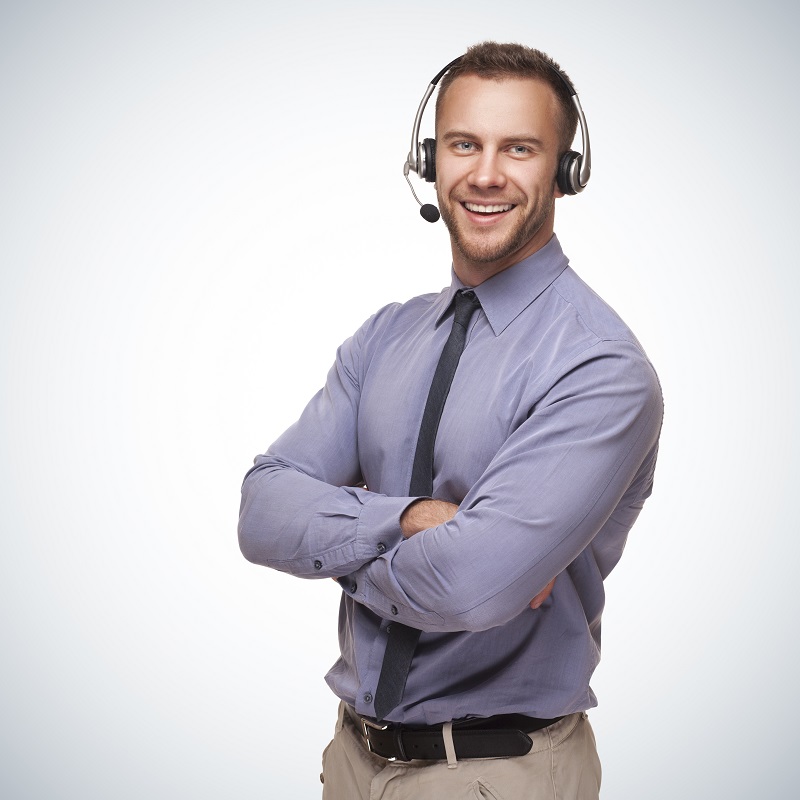 What Else Makes Gazoop's Dispatch Call Answering Special?
Whether you use Gazoop Call Answering service independently or in conjunction with your internal staff, all calls are fully logged and monitored. These calls are made available for your review as soon as they end. In addition, we keep advanced statistics on each of your calls, which are also available on demand. These statistics include: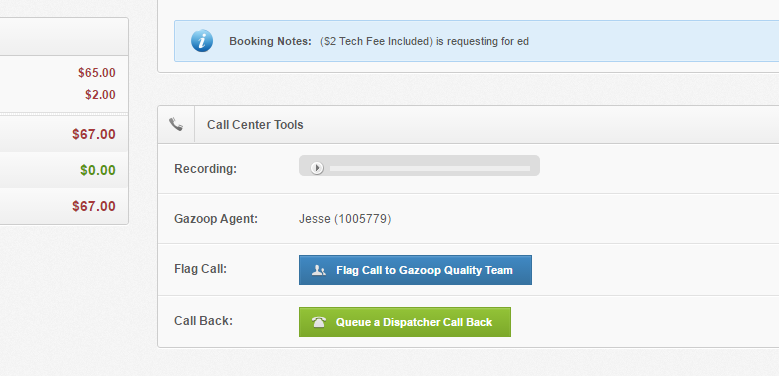 Call-to-Booking Data
This itemized report details exactly how long the duration of each call was, the amount of time that the customer was left on hold, and more.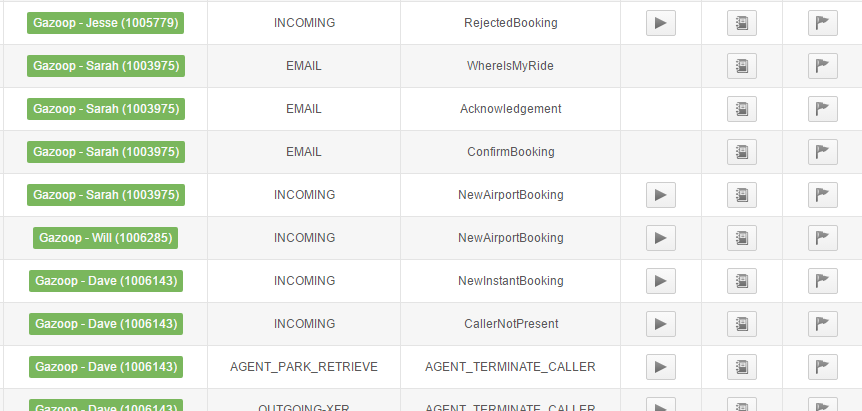 The Nature of Each Call
This will show you if people are mostly call to book new appointments, complaining about late rides, or displaying any other trackable behaviors that we can use to help you modify your business as needed wherever necessary.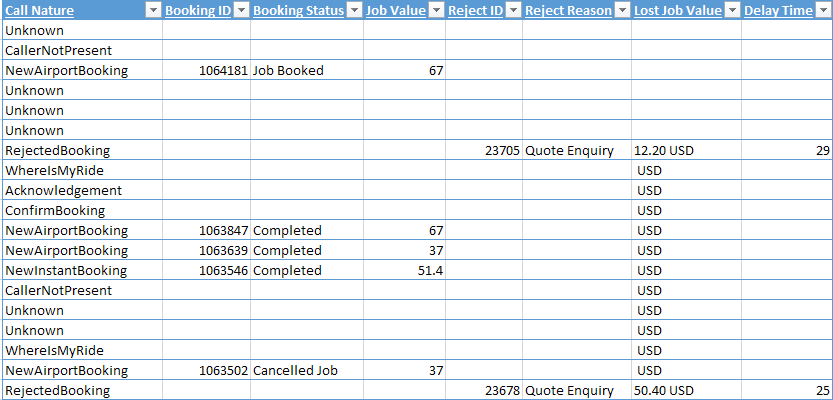 Job Success
This quality-assurance control shows you how many bookings were successful, the amount of revenue we generated for your business, and other vital information that shows our taxi call answering services were worthwhile.
How Exactly Does Gazoop Charge for Call Answering Services?
We currently charge per call answered determined by the level of agent you choose to answer the call, nothing more and nothing less. Depending on the pricing agreed, we will automatically deduct any calls answered from your pay as you go balance giving you absolute control - no unexpected bills! By working on a per-call basis with us it means that if you only offer one phone call the entire night, then that is all that you will be charged.

There are absolutely no minimum requirements or monthly fees associated with our 24/7 dispatch call answering technology, so call away!
View Pricing Information
What Other Benefits Can I Expect from Gazoop's Taxi Call Answering Services?
Bilingual Agents
Many of our call answering service operators are well-versed in multiple languages and will always attempt to interact with nearly anyone, anywhere, at any time.
Concierge Support
Our call answering agents will gladly give high-end clients wake-up calls and other such courtesies to ensure the best experience possible.
Save on Staff Costs
Since most operate on a per-call basis, it's much cheaper than hiring new employees or paying additional overtime.
Extend Your Hours
Now that you are only paying as you need, you'll soon find it's possible to keep longer hours of operations. Just keep a driver ready, and let us handle the rest!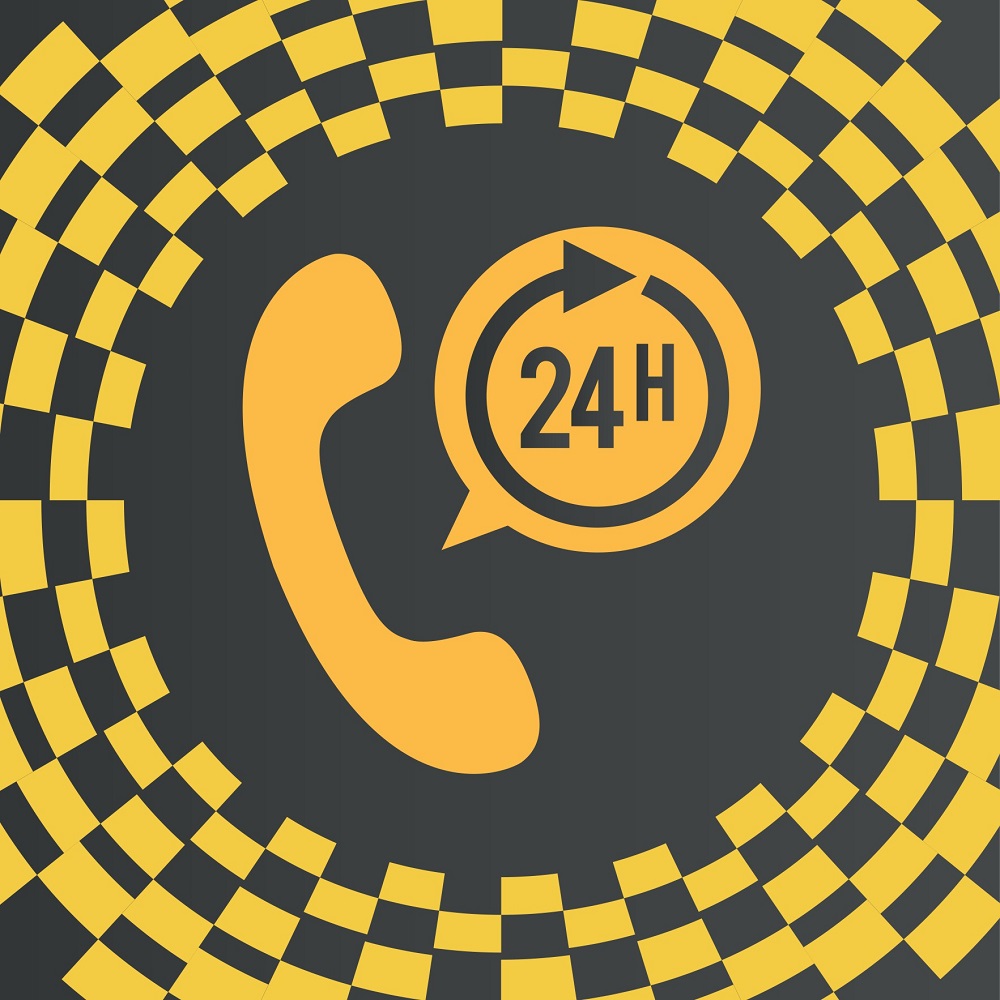 Ready for 24-Hour Call Answering for Taxis?
With Gazoop's Answering Services, you'll have a professional image from a knowledgeable team with international experience. Not only are our staff trained to handle your calls with exceptional customer service each and every time, but they also accept any special instructions you leave for them - they'll answer the phone in whatever manner your customers are accustomed to hearing.

Since you'll no longer have to keep a dispatcher on call, answering for taxis during low-volume hours, you'll instead have a much more cost-efficient business model for late nights and slow days. Conversely, during high-volume periods of activity, when your business really starts to pick up, your customers will continue to enjoy low wait times and unmatched professionalism. They will experience consistent customer satisfaction - each and every time.
Create My Account
The Gazoop Way
At Gazoop, our dispatch system goes so much deeper than merely telling your drivers where to go. We want to become an integral part of your company - by that, we mean we want to interact with your staff, your customers, and help you exceed your goals however we can! When you partner with Gazoop, you'll have a taxi call answering service that cares more than the rest. On your slowest of days as well as your busiest, our dispatch call answering for taxis is here for you. Why not take a look at all the features you'll get to experience with us at a modest, "pay-as-you-go" price.