Our Mobile Applications.
We provide a wide array of Usable & Flexible Features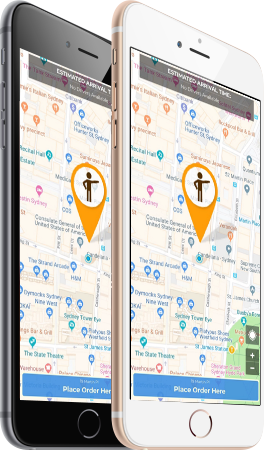 Android and iOS Support
All of our mobile applications support the two leading Mobile OS's, Google Play Store and Apple iOS App Store.
Modern Retina Applications
Looks beautiful & ultra-sharp on Retina Screen Displays. Our apps are highly optimized for easy use.
Powerful Performance
Our applications use technology that allows for streamlined updates and powerful customizations.
Multi-Fleet Support
Our Customer Whitelabel Applications support allowing multiple services and fleets.
In-app Payment Processing
Allow customers to add and modify their card details in application for service fees. Works with Stripe, Worldpay, PayPal Pro, and Authorize.net
Lead Generation
All customers that sign-up to your fleet app are added directly to your Gazoop CRM System.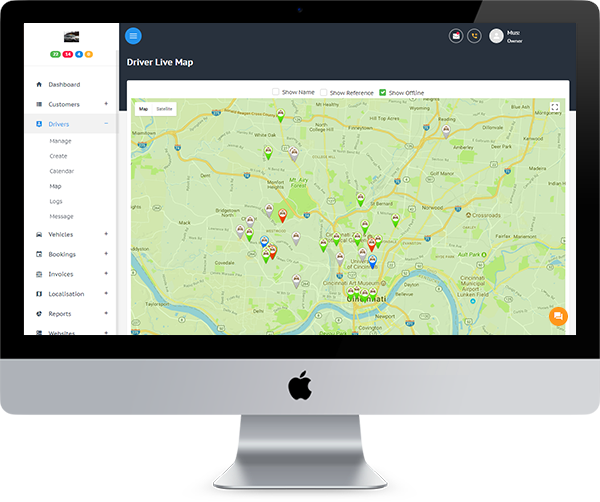 What Our Taxi Fleet Dispatch Software Can Do for You
Only Gazoop's taxi cab fleet dispatch system is regularly updated to include the latest and most beneficial GPS and Cloud-based technological breakthroughs available in the transportation industry. Our cab dispatch system streamlines the user-end experience for clients and employees alike across the spectrum. What exactly does this mean? Well, we have an endless supply of useful features made especially for customers, drivers, dispatchers, and, of course, fleet owners.
Taxi, Cab, Fleet Management 24/7 From the Cloud
Optimize your Taxi Fleet Business to significantly more efficient
A large number of taxi cab tools to maange your fleet anywhere.
Start Your Free 7-Day Trial >>
Choose from our variety of services below..
The Gazoop Way
At Gazoop, our dispatch system goes so much deeper than merely telling your drivers where to go. We want to become an integral part of your company - by that, we mean we want to interact with your staff, your customers, and help you exceed your goals however we can! When you partner with Gazoop, you'll have access to various booking abilities beyond just telephone dispatch. On your slowest of days as well as your busiest, our mobile apps, sms abilities, and website bookings for taxis is here for you. Why not take a look at all the features you'll get to experience with us at a modest, "pay-as-you-go" price?
If you would like to see a detailed list of our features please below.